We Love Our Communities
We pride ourselves on being a good community partner. Whether we are out in the field or in the office, our customers and communities are always top of mind. Explore below to see the events we have had the privilege to participate in.
Click here for additional customer communications like newsletters and bill insert.
Recent Community Events 
39th Annual Fall River Holiday Parade
The 39th Annual Fall River Holiday Parade kicked-off the holidays in Fall River, Massachusetts on Saturday, December 2nd. Liberty was honored to participate in such a fun community event. And for the first time, the Liberty MA team prepared a float for the parade. 

A BIG thank you to the members of Local 369 who constructed the gingerbread house float and to the G.A.S. Squad and volunteers who helped decorate it. We would also like to thank the employees, friends, and family who marched in the parade and represented Liberty in the community.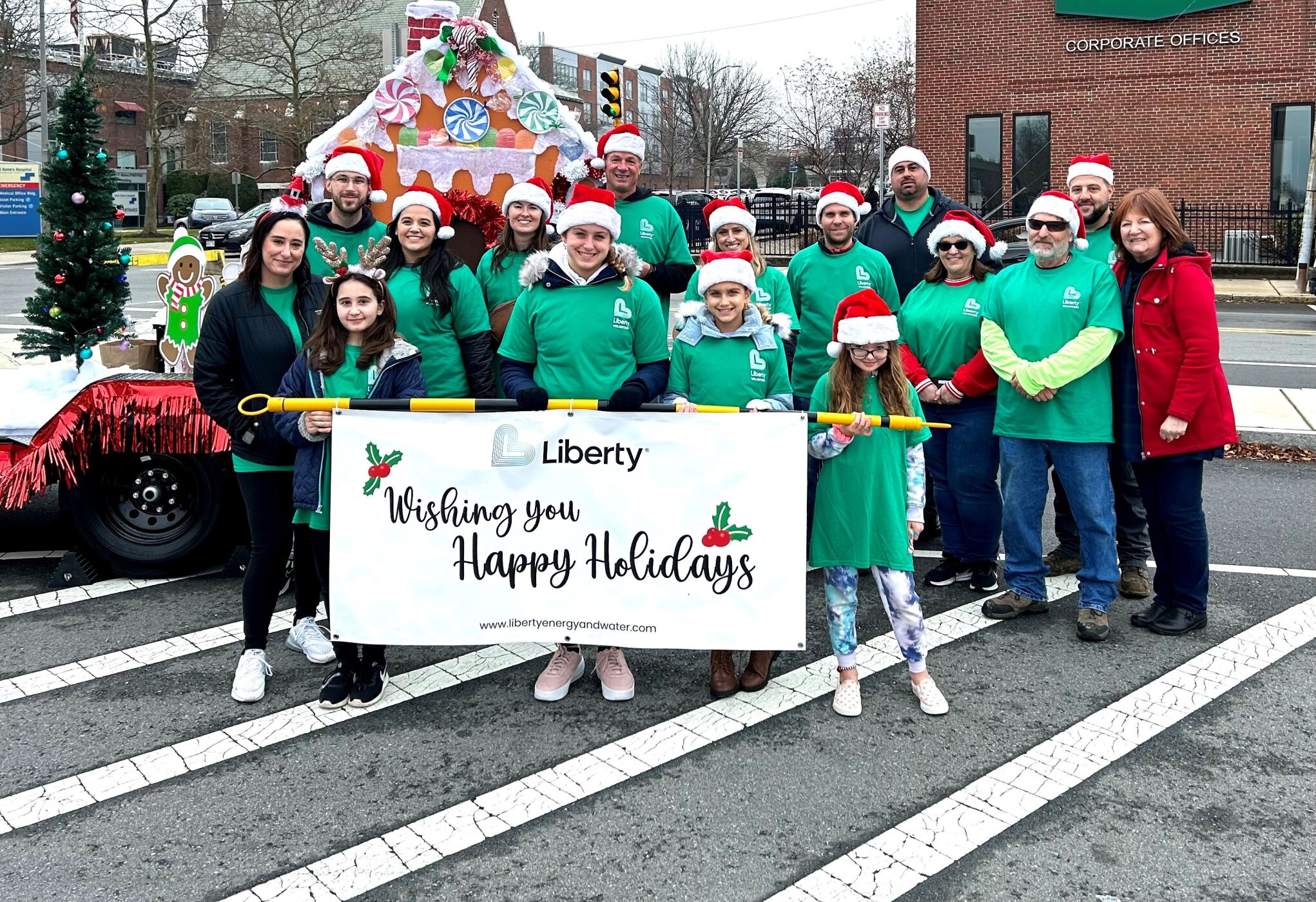 Liberty Raises More Than $11,000 for Relay for Life
On Sunday, September 10, Liberty MA held their second annual golf tournament to support the American Cancer Society's Relay for Life of Greater Fall River. This event featured 18 holes and handed out awards for lowest score, closest to the pin, and closest to the line. While the rain cut the tournament a little short, the fun and fundraising was unstoppable. Nearly 100 golfers teed off to support Liberty – Massachusetts. More impressive than the number of golfers who came out to play despite torrential downpours was the amount of money they raised for cancer – a grand sum of $11,244.87.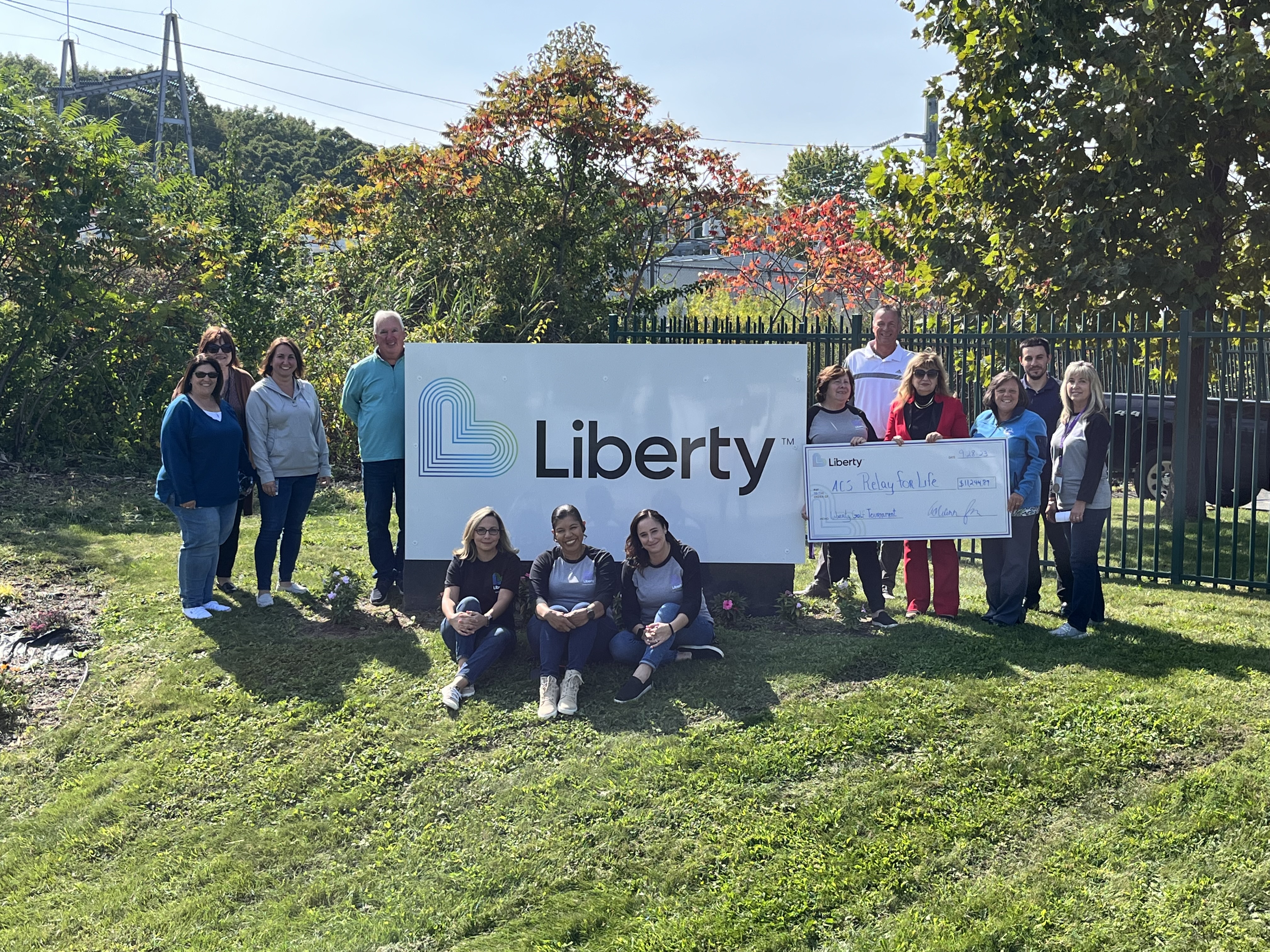 Thumbs Up For Fall River Students
To welcome students back to school, the community of Fall River gathered around local public schools to give the students "thumbs up" as they kick off the new school year. Tatiana, President of Liberty Massachusetts, as well as other Liberty employees gathered together in the rain with hundreds of other community members to show the kids we are all routing for them! We wish them a great year of fun and learning!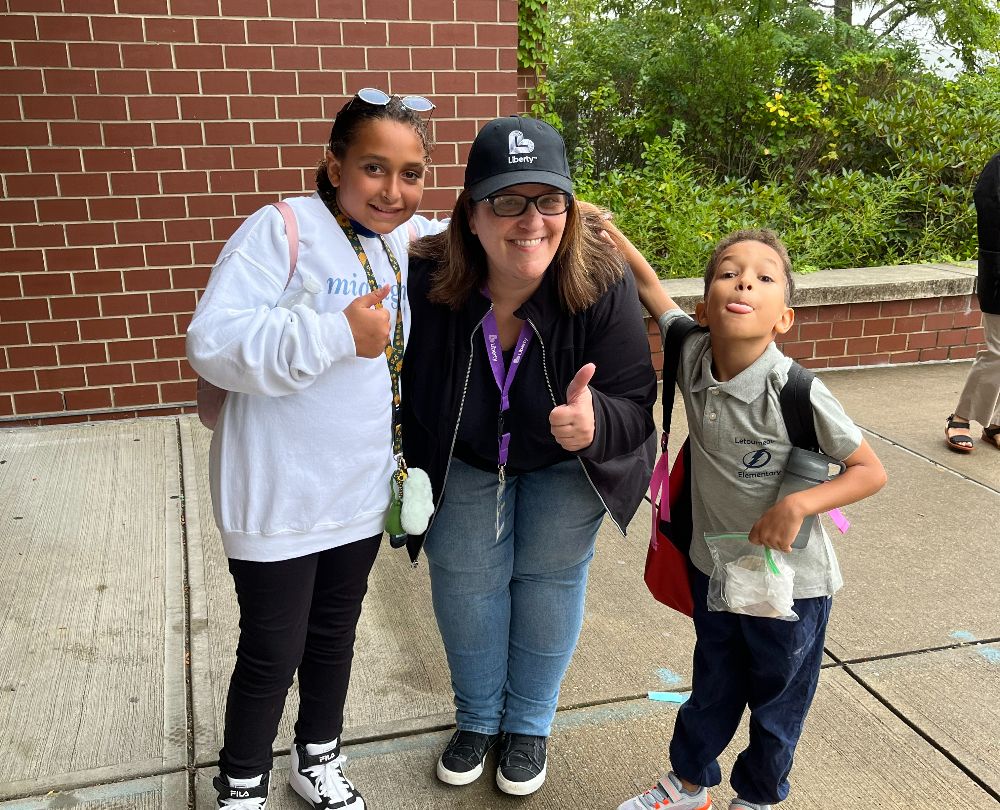 On Saturday, June 24th, Liberty - Massachusetts employees upheld their longstanding tradition of supporting the Fall River Chapter of the American Cancer Society through participating in the annual Relay For Life event in Fall River. While the "Liberty For All" team had nine walkers, other Liberty team members and their friends and family joined together to walk in honor of a former Liberty employee and longtime friend, Mark Nassiff, who passed just recently from cancer.

In addition to the Relay For Life event, Liberty employees work throughout the year to raise additional funds to support the American Cancer Society. To date, Liberty has raised more than $17,950 for the American Cancer Society, a number that shattered the annual team goal of $5,000.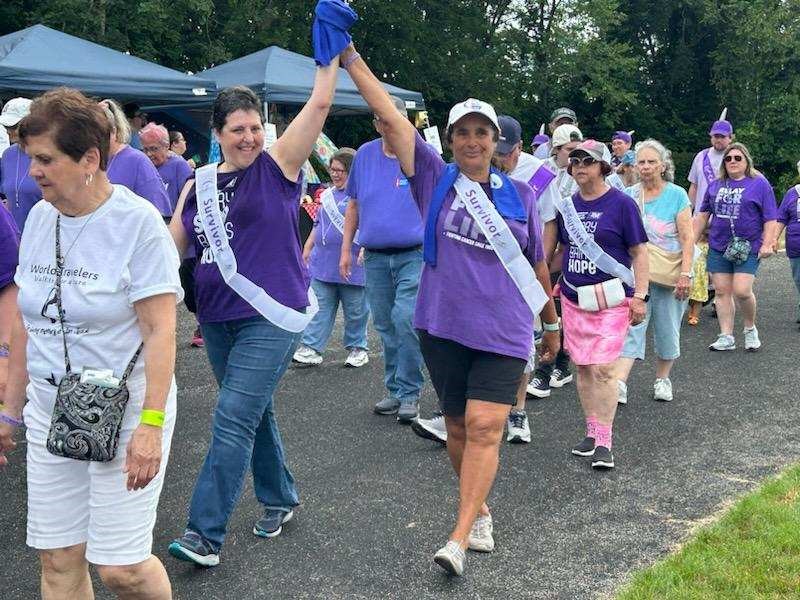 Academy of Women Achievers Celebration
On Tuesday, June 6, a team of Liberty employees attended the Academy of Women Achievers Celebration in Boston - YW Boston's largest annual fundraiser. All proceeds from the event support YW Boston's programs to eliminate racism, empower women, and promote peace, justice, freedom, and dignity for all. Tatiana Roc, President, MA, also sits on YW Boston's Board of Directors. For more information on YW Boston, click here.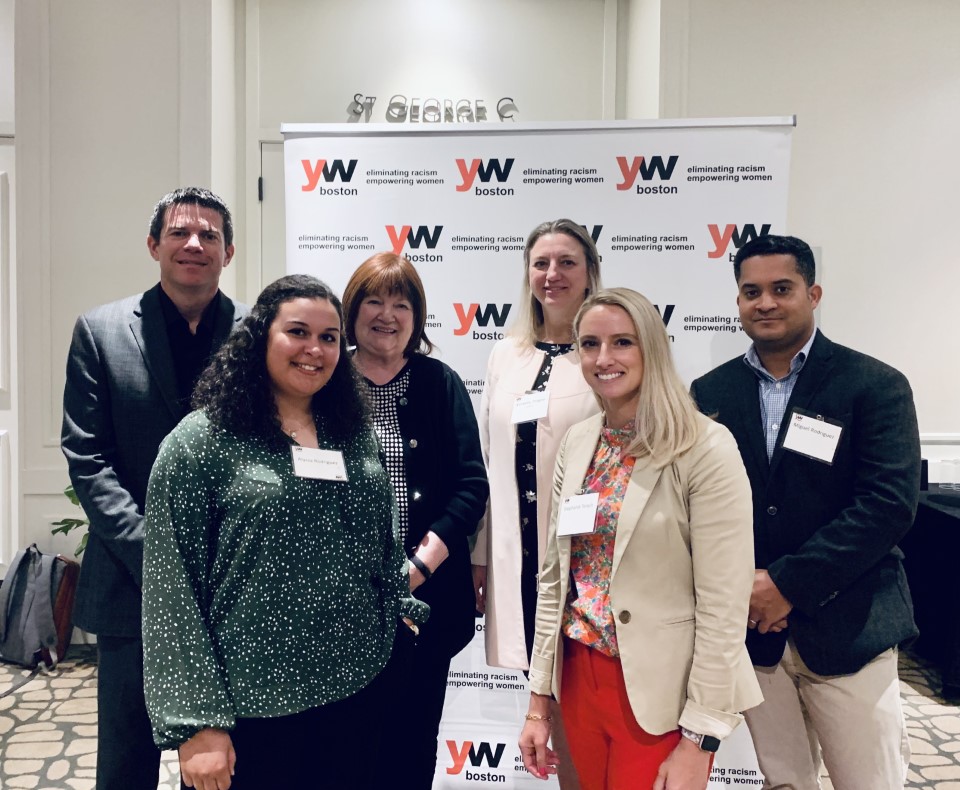 Over Memorial Day weekend, Liberty had the pleasure of participating in the Memorial Day parades in both Blackstone and Swansea. It means so much to show our respect for fallen soldiers with the rest of our community. Thank you for having us.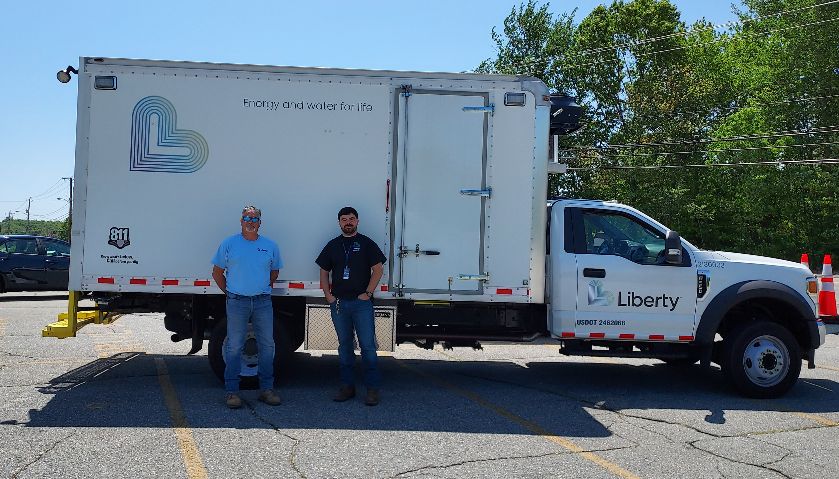 Liberty Employees Guest Star on Radio Voz Do Emigrante
Two Liberty employees recently appeared on local radio station WHTB – 1400am and 93.7fm (the area's local Portuguese radio station). The entire segment was done in Portuguese and covered a number of topics, including our Gas System Enhancement Program (GSEP), DigSafe, Energy Efficiency, and Liberty in the community. They did an excellent job explaining the work that is happening, particularly in the Columbia Street neighborhood.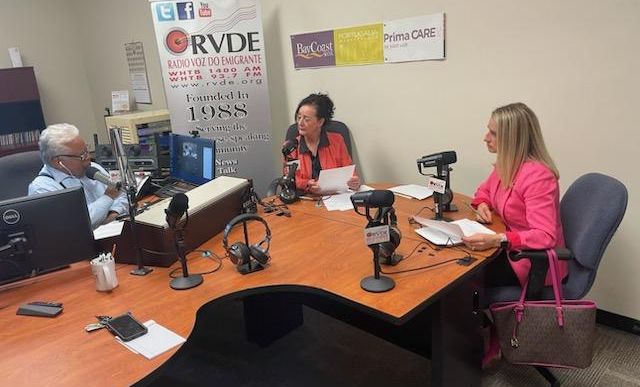 Liberty – Massachusetts Celebrates Earth Day by Cleaning our Communities
Three days, three cities, 12 hours, and 17 Liberty employees took to the streets of southern Massachusetts to keep our communities clean this past week. In honor of Earth Day, the group participated in clean-up events in Westport, at Industrial Park in Fall River, and a beach clean-up in Swansea. The group, along with other volunteers and Fall River Mayor Paul Coogan, collected 30 bags of trash and debris. With each bag weighing eight pounds, that equates to 240 pounds of litter being removed from our communities.

A few MA employees also ventured to New Hampshire to help our employees up north get ready for planting season at the NH Foodbank Production Garden.The production garden provides fresh produce for the Recipe for Success Culinary Job Training program, the Cooking Matters® program, and for distribution to NH food banks.

We take pride in protecting, preserving, and supporting our communities through events and initiatives like these town clean-ups. Thank you to the leaders within our communities who organize these events and give us the opportunity to serve.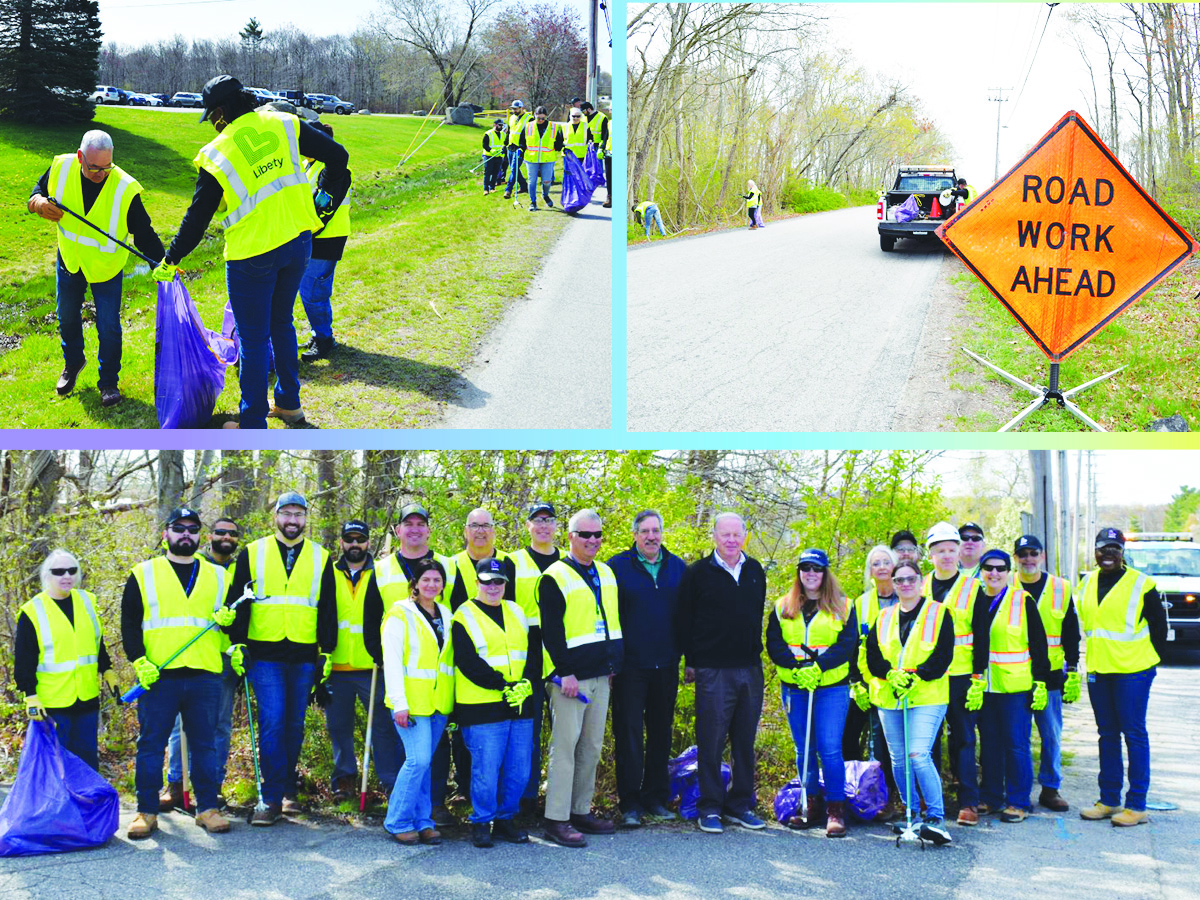 Liberty Employee Reduces Carbon Footprint
Liberty MA Gas employee is switching things up and choosing to take her electric bicycle to work on days with sunny and clear skies. Alyssa bought her bicycle in February and has been riding a few days each week – with no plans to stop as we move into the spring and summer months. Facilities even got in on the game by installing a bike rack at the office and ensuring there was a designated area for anyone else who wanted to join the trend!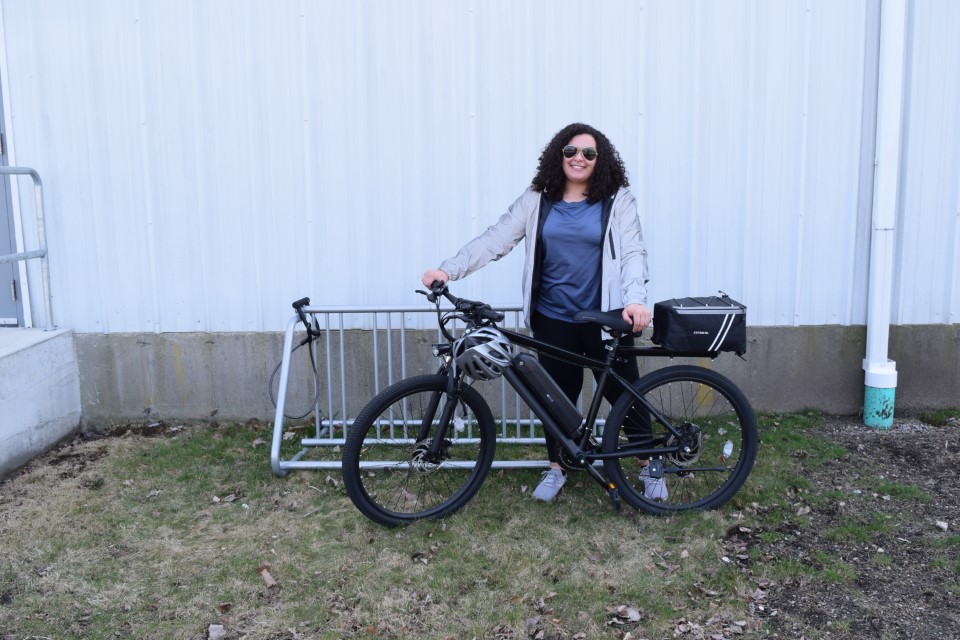 Six Liberty volunteers recently joined a community effort to pick up litter in Westport, MA. Despite the gloomy weather, the event was successful! Because of our employees' efforts, Westport is a little bit cleaner.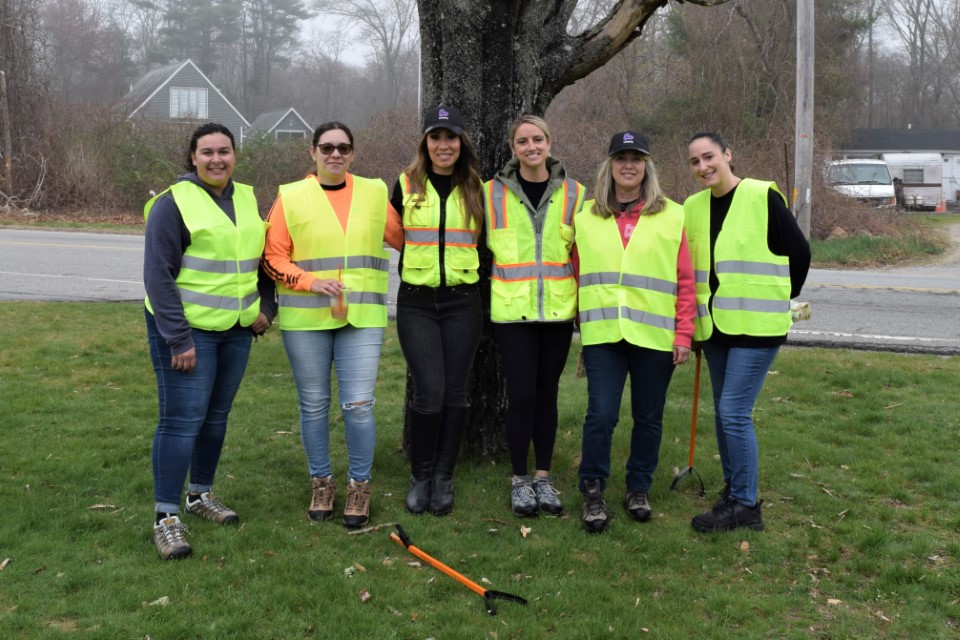 On Monday, March 6, two Liberty MA employees volunteered at the Fall River Salvation Army cooking and serving 40 meals for the community.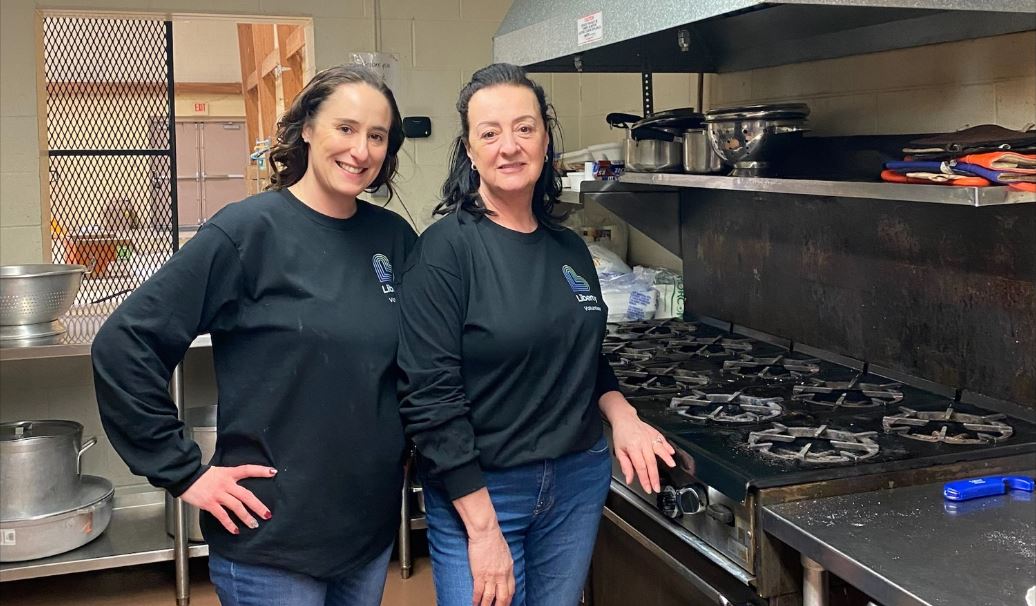 On Thursday, March 2, Liberty MA C&M crews helped demolish two outdoor basketball courts and remove fence posts around the courts at the Blackstone Boys and Girls Club in Blackstone, MA. This work was done to prepare for installation of new basketball courts on the same site.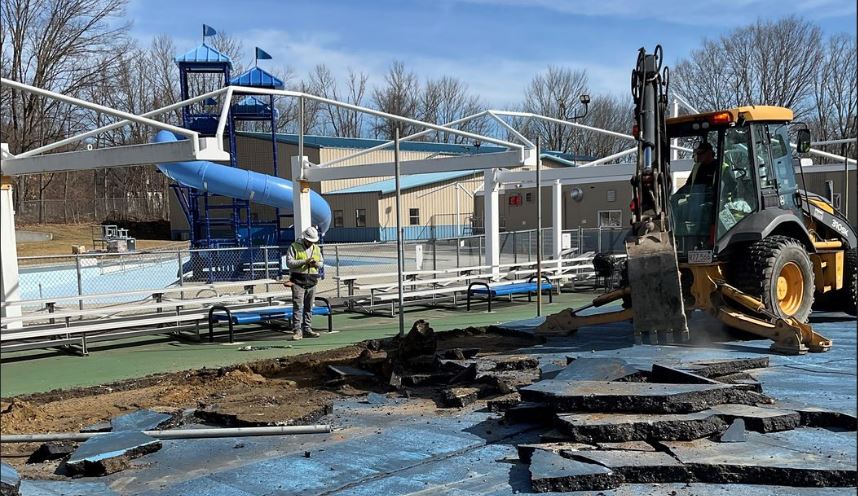 Diman Students and Homeowners Get Insider Industry Training
Diman students got a clearer glimpse of a potential future career during an industry training on safety around utility lines run by Liberty Massachusetts. 

On March 1st, around 200 people, most of them utility and excavation workers, gathered at White's of Westport for a morning-long underground safety training run by Liberty Massachusetts. About a dozen attendees were sophomores from Diman's HVAC program.

"It really has a lot to do with the work we do," said Jayln Pelletier, a Diman student. "Safety plays a part in everything."

Much of the training focused on utilizing Dig Safe, a private nonprofit that notifies utility companies when someone plans to dig around their transmission lines, so that companies can mark their lines and avoid accidents. Anyone planning to do any sort of excavation is required by law to call Dig Safe first.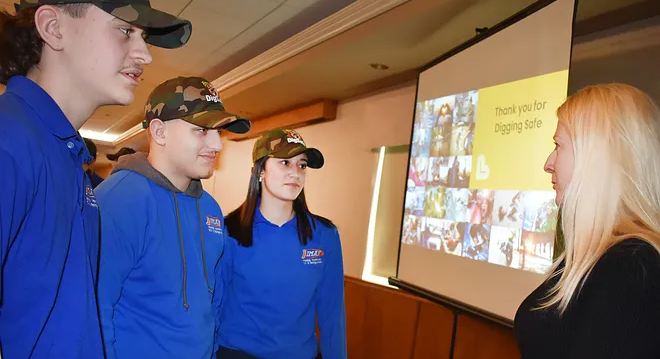 Liberty Presents Saint Anne's Hospital With Energy Award
On December 21, the Liberty Energy Efficiency Team presented Saint Anne's Hospital with an award naming them as one of Mass Save's inaugural group of 19 Climate Leaders.

At Saint Anne's, efforts over the past five years have resulted in more than $100,000 in energy cost savings, as well as significant decreases in kilowatt hours in electrical energy. Working with Liberty, the hospital has made numerous improvements to the physical plant, such as reusable insulation, LED lighting and upgraded heating systems to reduce its carbon footprint, curb greenhouse gas emissions, and increase energy efficiency.

"What Saint Anne's Hospital has been able to accomplish in terms of energy usage savings in the last decade is no small feat," said Stephanie Terach, manager, energy efficiency and customer solutions, at Liberty. "We couldn't be prouder to honor them for their achievements and commitment to the state's climate goals and to our planet."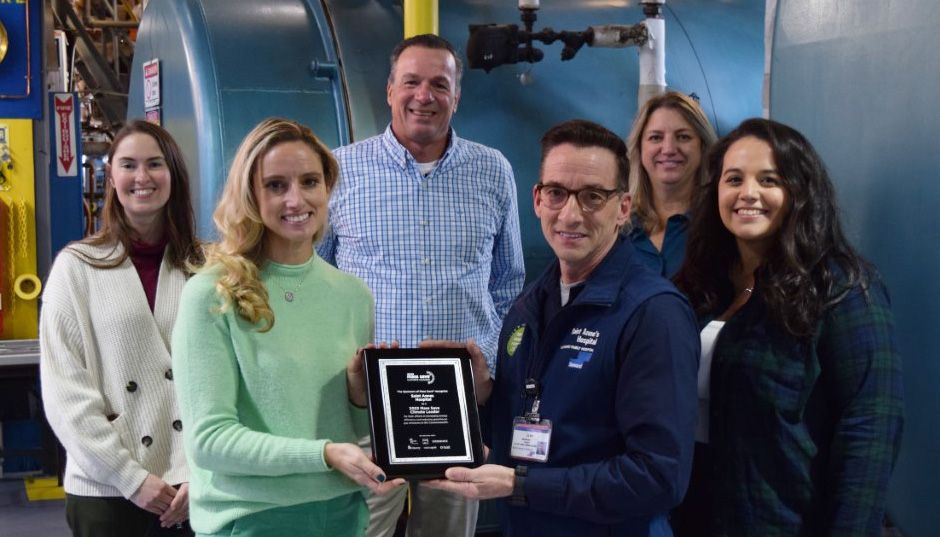 To help customers prepare for the upcoming heating season, Liberty participated in an Energy Fair on December 1st at City Hall in Fall River. Liberty representatives joined other utility providers serving Fall River and surrounding areas to educate customers about billing options, financial assistance, and other available programs that can help make winter bills more manageable.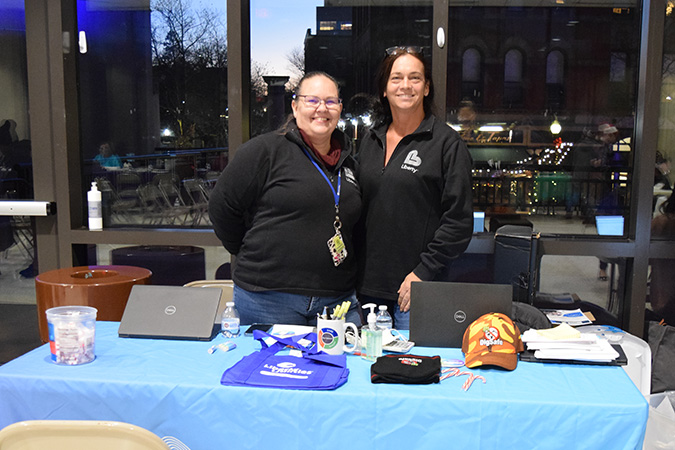 Serving Up Thanksgiving Dinner
On Wednesday, November 16, Liberty MA employees volunteered at the Fall River Boys & Girls Club's Annual Thanksgiving Dinner for the 10th year in a row. The Liberty team served Thanksgiving dinner to 250 local children and their families. We love our communities.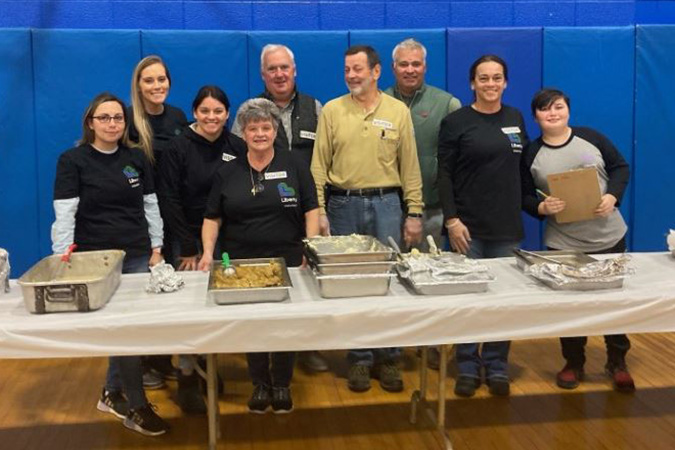 We love our communities. That is why we dedicated a whole week to helping them. This week-long event, known as Hearts and Hands Week, allowed employees the opportunity to volunteer at various different events throughout our service area in Massachusetts.

Salvation Army Road Race for Kids - Employees volunteered at the registration table and helped set up/break down items for the race.

Fall River Industrial Park Litter Patrol - To keep Fall River clean, employees vested-up and cleaned litter along Sykes Rd.

Park Clean Ups - Over 20 volunteers got together to perform light yard work and maintenance at Milford Road Park in Swansea.

Food Drive - Over the week, employees brought in canned goods to be donated to the Fall River Veterans Drop-In Center.

Blackstone Valley Boys and Girls Club - One of our field crew members used their special skills of operating heavy machinery to remove the blacktop from the old street hockey rink.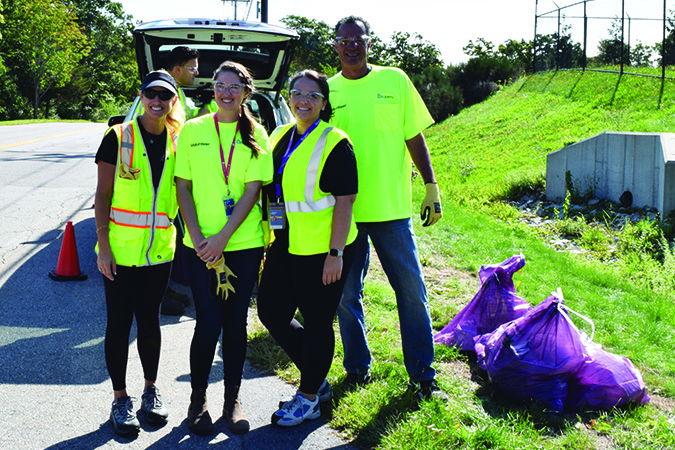 On Sunday, August 28, Liberty hosted its first annual charity golf tournament at the Swansea Country Club. Local business sponsored holes and games/raffles brought in additional funding. All proceeds from the tournament went to benefit the American Cancer Society's Relay for Life. Thank you to all who made this event a hit.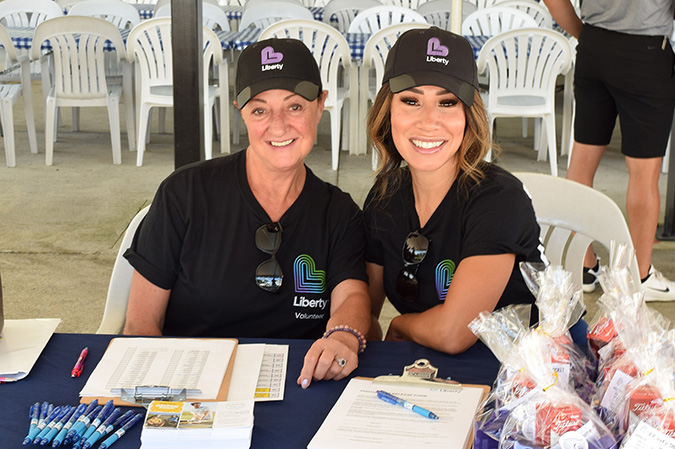 Back to School Palooza Success
On Monday August 22, Liberty MA employees donated over 150 backpacks and school supplies to the Fall River Police Back to School Palooza.

The Fall River Police Department was very pleased and grateful to Liberty for providing these items and did not have enough tables to put out everything that we provided.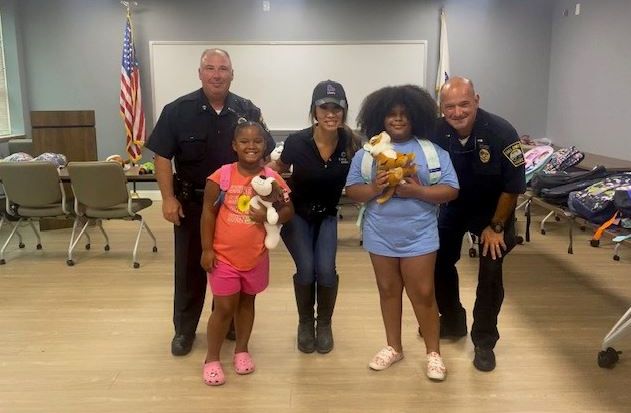 Fall River Fire Department Training
Each year, the Fall River Fire Department works with Liberty to train their staff at our Charles Street facility. The annual training consists of how to respond to our Charles Street facility in the event of an emergency and how to access the LNG Restricted Area, which is a requirement for Liberty under the Department of Homeland Security – Chemical Facility Anti-Terrorism Standards (CFATS) compliance.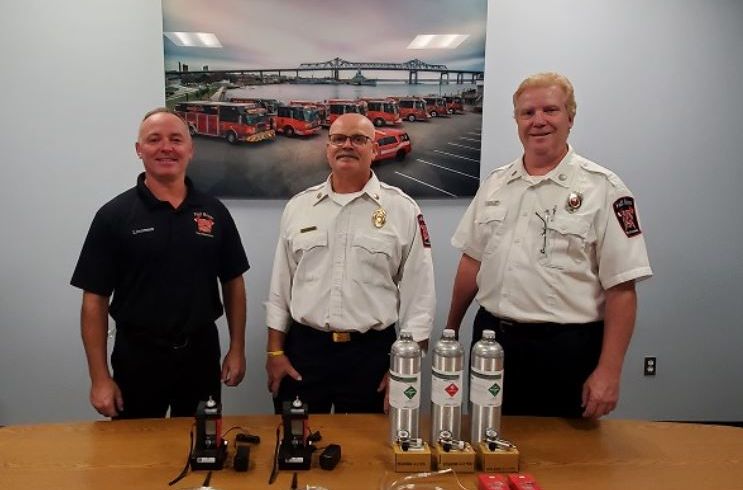 Touch-a-Truck Event in Fall River
On June 7, Liberty attended the Touch-a-Truck event at the 9th Street Day Nursery in Fall River. Kids enjoyed sitting in our fleet vehicles and learning about some of the equipment used.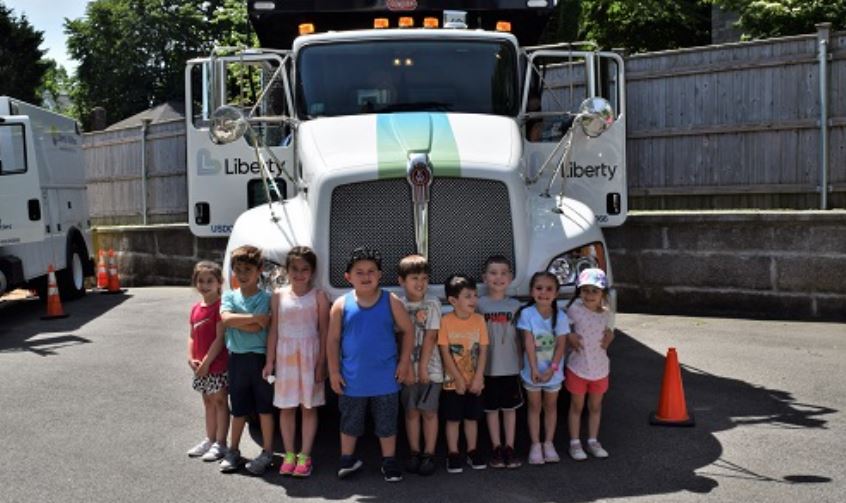 On June 20th, a group of Liberty construction and maintainance crew members spent a day assisting staff at Camp Welch in MA to prepare the site for the upcoming camp season. They used heavy equipment to haul away tree stumps, logs and brush that needed to be disposed of.

Executive Director, William Kiley, was pleased with the effort, "The Liberty crew was able to do more than we could have asked for. We're thankful for Liberty's continued support of the club and most importantly the youth in our community."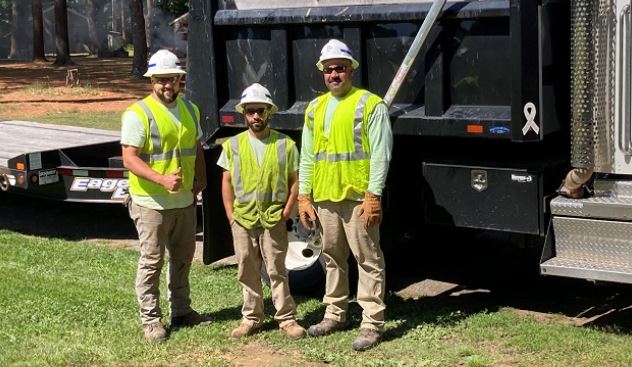 Recent News